Me
I'm Edward A. Eastman, but that's just my name. As a photographer, I strive to see the unusual in the common, the extra-ordinary in the everyday and the unknown in the familiar.
Instructor
I teach "how-to" image processing courses using Adobe Camera Raw (ACR), Photoshop and Adobe Lightroom Classic. I've been a Lightroom user since Jan 1996 Ver1.0 and have added Adobe Camera Raw/Photoshop in 2017.
I offer classes for the true novice, or beginner, digital photographer, ensuring you get a solid foundation in photographic principles, assistance in buying your first digital camera and ensuring you learn/understand complex photographic concepts.
With all my courses, you receive detailed, step-by-step handouts for each lesson, which provides you with valuable reference guide after you've completed each course.
For me the really cool things is... I really enjoy teaching, sharing what I know with others, because it's through that sharing that I too learn!!!
Check out my Blog for my latest course offerings.
Artist
My tools are my imagination, a digital camera, a computer darkroom and a passion to make art that touches my spirit.
"The artist is a receptacle for the emotions that come from all over the place: from the sky, from the earth, from a scrap of paper, from a passing shape, from a spider's web." - Pablo Picasso
A practitioner of analog and digital photography for over 30 years, I work in colour and B&W imagery. Like all humans, I'm an inherently flawed person. But it's by confronting and accepting those flaws - some minor, some not so much - that one learns and grows to become more compassionate with oneself and others. It's through photography that I translate my feelings and emotions with intent into expressive images that speak to a deeper part of me that warms my soul.
I trust some of you will find inspiration, a deep personal meaning, or simply be moved by my artwork. For it's through my photographic art that I hope we may share a deeper more meaningful connection.
"It isn't what a picture is of, it is what it is about." -John Szarkowski
Return often for I'm always adding new, expressive artwork. To receive advance notice of new imagery, complete my Contact form. To purchase a photograph, click here.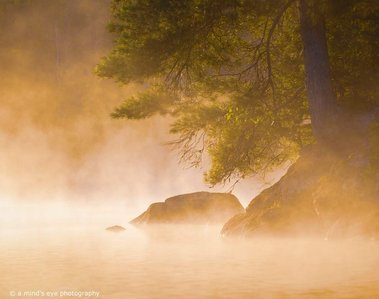 The Website
A Mind's Eye Photography is a source of photographic art that, I hope, will touch, move and speak to some inner part of your heart, soul or spirit. And in so doing, you'll be moved to buy a print that will enhance and enrich your life for years to come.
"It's easy to discover part of yourself, but through art you can be shown part of yourself you never knew existed. That's the real mission of art." Bill Evans
You'll discover colour photographs, B&W and toned B&W photos that speak to a deep personal part of me. These images express my emotional reaction to my environment, whether that be a populated city street, a distant desert filled with massive dunes, a northern lake as I paddled a canoe or kayak, an ocean beach, or where ever I happen to be.
Hopefully, these images speak to a part of you deep within, and upon seeing an image, whispers, "Yes. I get it."
And, just maybe, there's one image that sparks a new and deeper emotional response opening up a whole new dimension of feelings. How about a photo, or series of images, that surprise you or simply make you smile a little??
This website represents the manifestation in concrete terms of my emotional responses to the common, the everyday and the familiar in my life. For it's with intent and purpose that I go out into the world and open myself up to the endless possibilities for creative inspiration.
I invite you to browse, linger and study that one special image, or series of images and allow your feelings to wash over and enfold you. While we may never meet face to face, we have a mutual bond.